Co-director Zhao Haijun of China's largest chipmaker SMIC was unexpectedly glib when the business figures were announced. He confirmed what was previously only rumoured: Manufacturers are canceling orders from chipmakers in bulk, meaning that, for the first time in about two years, they can no longer fully utilize their semiconductor factories.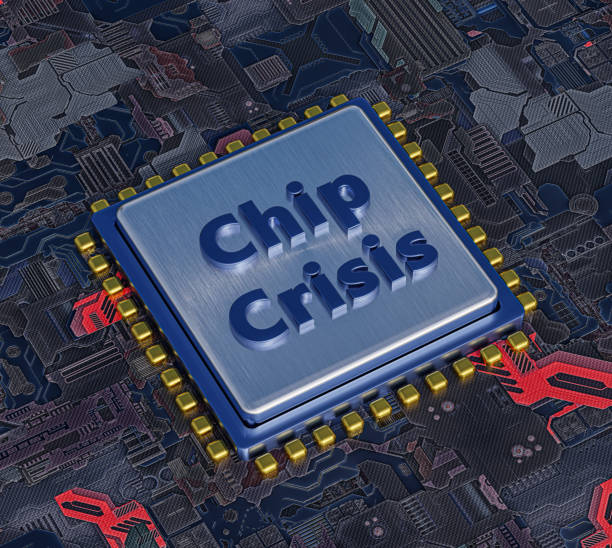 There is talk of a "flash freeze" because consumer electronics makers, for example, have halted their chip orders due to high stock levels. The current situation is expected to last until at least the first half of 2023. At least in the second quarter of 2022, SMIC was still doing well: sales grew by almost 42% year-on-year to the equivalent of $1.9 billion.
The Nikkei Asia news agency quotes Zhao Haijun attributing the current behavior to "macroeconomic uncertainties due to inflation and geopolitical conflicts up to corona lockdowns." China continues with a zero covid strategy and thus even has economically important places, like parts of Shenzhen, sealed off if there is a spike in coronavirus infections.
Suddenly collapsed demand
"The strong correction comes from smartphone and consumer electronics segments such as display driver ICs, Wi-Fi chips for smart TVs, and fingerprint sensors and chips for smartphones," Zhao said. "They might say they need 10,000 wafers a month today, but the next day they say they want to stop ordering and need to watch the market dynamics. That's what I call a flash market freeze," the SMIC co-head later said. .
The remarks are in line with previous observations by market researcher Trendforce that the recession unexpectedly broke global chip shortages. This should especially please those manufacturers who have not been able to get enough chip or wafer quotas from manufacturers at the bottom of the food chain in recent months and years.
However, the effects on trade will probably only become apparent for several months. Processing of a single silicon wafer, including exposure and etching, typically takes more than four weeks. In addition, there is further processing in packaging systems, transportation routes, installation at the manufacturer, and shipping to destination markets.