Indian Semiconductor Manufacturing Company (ISMC), an international semiconductor consortium, has invested $3 billion in a chip-making plant in India's southern state of Karnataka. The consortium, ISMC is a joint venture between Abu Dhabi-based Next Orbit Ventures and Israel's Tower Semiconductor.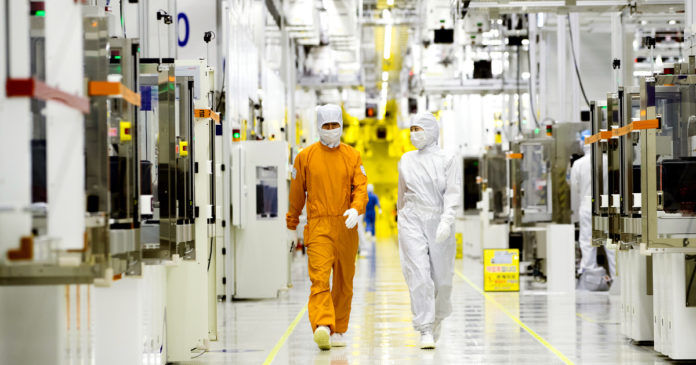 ISMC plans to build a 65-nanometer analog semiconductor fabrication factory, which is expected to employ 1,500 people over seven years. Another 10,000 jobs will be supported indirectly.
The consortium will develop the factory on 150 acres of land in Mysuru's Kochanahalli Industrial area, in Karnataka, a state in the south western region of India.
ISMC expects to help fund the development with state funds, as part of the Indian government's $10 billion semiconductor and display incentive plan.
Indian conglomerate Tata Group is planning to invest up to $300 million on a semiconductor assembly and test unit, thanks to government subsidies. Earlier this year, Foxconn and India's Vedanta Group partnered to build chips in the country. The scale of the investment has yet to be disclosed, but the joint venture is believed to be talking with states about a $20bn chip and display investment over a number of years.
The federal government is also in talks with TSMC, Intel, GlobalFoundries and other semiconductor giants about potential fabs.
By Sebastian Moss, source https://www.datacenterdynamics.com/en/news/semiconductor-consortium-ismc-plans-3bn-chip-fab-in-india/