At yesterday's quarterly reporting conference, TSMC CFO Wendell Huang was forced to admit that the $4 billion reduction in capital expenditures for the current year will be due to two factors: lower demand for 7nm products and a delay in the supply of necessary lithographic equipment. Both factors drove TSMC's cost down roughly equally, with the latter having a negative impact on ASML's share price.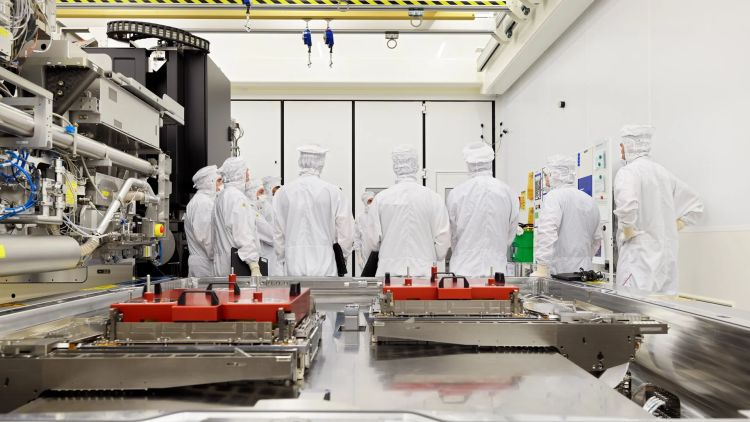 The Dutch holding ASML is the world's largest supplier of lithographic scanners, which are necessary for the production of all semiconductor products. Representatives of TSMC noted that the partner does not fit into the planned schedule for the delivery of lithographic equipment due to the lack of components necessary for their release. In addition, TSMC itself is slightly accelerating its adoption of the 3nm process, which increases the company's need for advanced lithography equipment, which is exactly what ASML produces. Earlier it was noted that the ability of the last of the companies to produce lithographic scanners could also be affected by interruptions in the supply of technical gases from the territory of Ukraine and Russia, since they are used in the laser units of the corresponding equipment.
As Reuters explains, ASML officials were unable to comment on the situation, as it is forbidden to them by law in light of the imminent release of the next quarterly report, which is scheduled for Monday, but shares of the manufacturer of lithographic equipment lost 9.1% after TSMC management announced the need to cut capital costs this year from $40 to $36 billion. We emphasize that out of the "savings" achieved by TSMC, only $2 billion should have gone to ASML by the end of the year for the supply of equipment, but even the management of the first company previously noted that the corresponding funds would be transferred to the counterparty, but already in future periods.
In 2021, 44% of ASML's revenue was generated by Taiwanese customers, the main one being TSMC. According to ASML's own forecasts, in the third quarter the company was supposed to gain from 5.1 to 5.4 billion euros. Analysts at ING believe that any turmoil in the semiconductor market should have minimal impact on ASML's business, as demand for such equipment outstrips supply, and inflation pushes the company's prices and revenues higher. In this particular situation, ASML remains at risk of a short-term decline in revenue due to delayed equipment deliveries, and the threat of lower profit margins in this sense is even greater as costs rise.