Tensions between China and the United States continue to escalate, putting more pressure on Chinese chip manufacturing, electronics development, and the overall technological development of the Middle Kingdom. China's legal and patent systems are actively involved in this confrontation. Chinese court rulings invalidate patents in industries important to China, including technology, pharmaceuticals and rare earth minerals.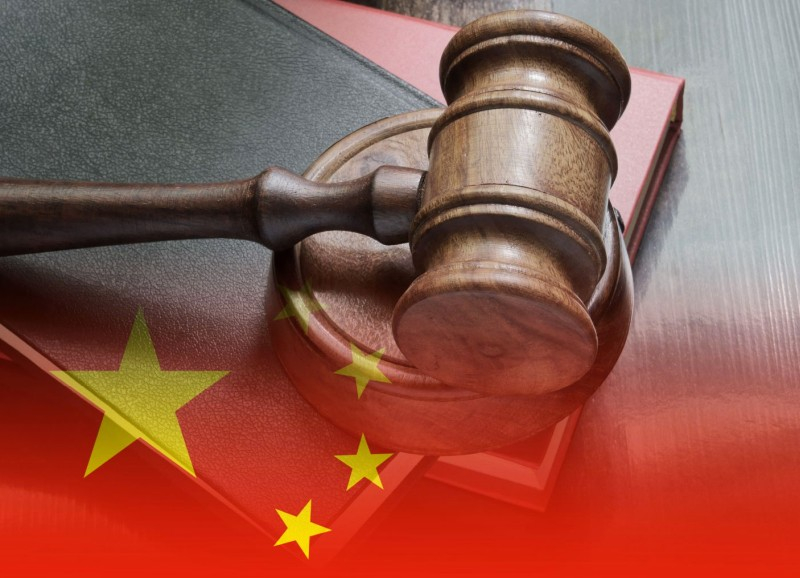 China has been striving for years to develop advanced technology by investing heavily in research and development. At the Chinese Communist Party Congress in October 2022, party leader Xi Jinping stated, "We will increase investment in science and technology through various channels and strengthen the legal protection of intellectual property in order to establish a fundamental system for all-round innovation . "
Beijing's stance on intellectual property has global implications, as so many goods are made in China. "Intellectual property is a key factor in international competitiveness, as well as the center of international disputes ," Xi said in his speech. " We need to have the courage and ability to stand up for ourselves in this regard . " After Xi's speech, leading party members concluded that China should become the world leader in intellectual property.
Now, according to Western officials, China has mobilized its legal system to take advantage of other countries' technology. Officials in the US and the European Union accuse China of using its courts and patent commissions to undermine foreign intellectual property rights and help Chinese businesses.
The battle over China's acquisition of technology has raged for years. Counterfeit goods and copies of logos are widespread in China. Official Beijing has made numerous, sometimes successful, attempts to crack down on local companies that violate the intellectual property rights of foreign brands. But US and EU officials argue that China is actually moving in the opposite direction, essentially encouraging the use of Western brands and technology in violation of intellectual property rights.
This conflict is central to the growing competition between the US and China for technological and economic superiority. The US has imposed restrictions on the export of chips to China. Beijing has accused the US of politicizing science and technology to try to protect American leadership in these areas.
In December, the EU filed a lawsuit with the WTO against a ban on EU companies protecting their patents outside of China. The EU called China's policy "extremely destructive, aimed at putting pressure on patent rights holders for cheap access to European technologies . " Canada, Japan and the US intend to join the initial version of the European complaint, which may take up to 18 months to resolve. China's Ministry of Commerce responded by saying it regrets the EU's decision, will abide by the WTO's dispute resolution procedures, and will "resolutely protect its legitimate rights and interests."
In the 2021 EU Survey on Global Intellectual Property Protection, respondents expressed concern about "the trend of judgments in favor of Chinese stakeholders when it comes to strategic sectors or companies, in particular state-owned enterprises."
In 2021, a Shanghai court ruled that a subsidiary of Japan's Hitachi violated antitrust law by refusing to license its patented rare earth magnet technology to a Chinese company. Fractus SA, a Spanish antenna developer, and Vectis IP, its UK technology licensing partner, were among at least eight companies that had their patents canceled in China at the same time at the end of 2020.
Mallentech Electronics accused two Chinese companies of misusing trade secrets and equipment, and filing seven patents using Mallentech's intellectual property. But in 2021, the lawsuit was denied. "China's legal system is set against foreign companies ," said Mallentech president Steve Chen, a naturalized Chinese American.
American Science & Engineering (AS&E) used its X-ray technology to detect dangerous or illegal objects to create a mobile version of a van-style security scanner. The Chinese company Nuctech, based on the developments of AS&E, launched a similar product on international markets and applied to the Chinese patent office with a request to invalidate the intellectual rights of AS&E. The request was granted. After that, an AS&E representative compared Nuctech to Huawei, accused by the US administration of espionage. According to AS&E, Nuctech posed an even greater threat than Huawei, both from a commercial and national security standpoint, because it was directly owned by Chinese government entities.
These are just a few examples of the growing competition between the US and China for scientific and economic superiority. China responds to technology sanctions by refusing to respect the intellectual property of other countries. Whose position will be stronger, and who will receive political and economic dividends as a result, time will tell.