Analysts expect Europe to rework its semiconductor import routes so that chips flow through a Western-friendly network of countries and contract manufacturers. European firms buy 80 to 95 per cent of manufactured chips from outside the European Union, especially Taiwan, making them vulnerable to disruptions
By Ralph Jennings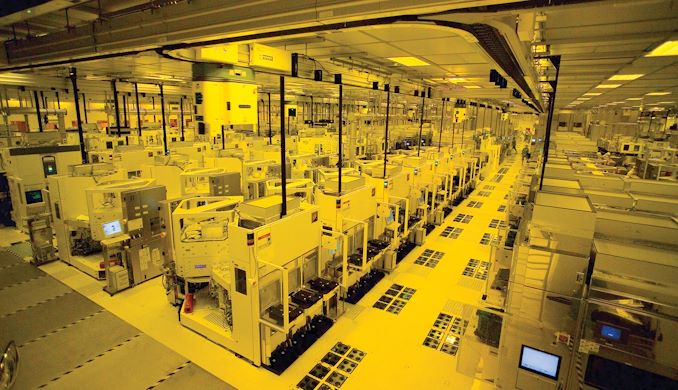 Europe is expected to push for the establishment of friendly semiconductor supply chains with the help of Taiwanese chip making giants as tensions between the self-ruled island and mainland China risk "choking" Asian supplies. Europe lacks an indigenous chip making industry on the scale of Asia's and relies on Taiwan's integrated circuits and microchips to support key industries. Companies like Netherlands-based Stellantis, for example, use the tiny hi-tech components for electric vehicles, while French aerospace firm Airbus needs them for aerospace technology.
"Wary of becoming victims of a political dispute, European companies are monitoring this increasingly sensitive issue and are assessing the potential risks very carefully," the European Union Chamber of Commerce of China said on Wednesday in its annual position paper.
Much of the world grappled with a chip shortage due to surging demand for electronic devices during the coronavirus pandemic. For Europe, the issue is resurfacing now due to new geopolitical tensions between the West and China. Taiwan supplies about 60 per cent of the world's semiconductors, which have emerged as key commodities in a burgeoning tech war between Beijing and the West. Taiwanese chip makers are finding themselves caught in the middle.
Europe buys 80 to 95 per cent of its manufactured chips from outside the European Union (EU), almost all from Asia, according to British market research firm Strategy Analytics. "A choking of the Asian chip supply chain could be catastrophic for Europe, in a worst-case scenario," its executive director Neil Mawston said.
Analysts expect Europe to rework its semiconductor import routes so that chips flow through a Western-friendly network of countries and contract manufacturers.
That could include Malaysia and Vietnam, said Brady Wang, an analyst with Counterpoint Research in Taipei. Malaysia has a growing machine and equipment manufacturing sector, while multinational tech firms such as Samsung Electronics and Taiwan-based Foxconn Technology manufacture in Vietnam.
"It's best to avoid politics, to stop at geopolitics and go back to the past, but it seems like there's no way," said Wang, adding buyers were being forced to break down supply chains into "China and non-China". Taiwanese firms such as United Microelectronics (UMC) and Taiwan Semiconductor Manufacturing Co. (TSMC) will be asked to join Western-friendly supply routes, experts say.
UMC, which posted US$6 billion in revenue last year, said earlier this month it anticipates creating a "diversified manufacturing footprint" that will enable the company to better serve global customers by streamlining logistics. TSMC is the world's biggest contract chip maker with revenue of US$61.5 billion last year and capacity to produce some of the most advanced semiconductors available.

The Chinese military launched unprecedented drills around Taiwan following a trip to the island last month by US House Speaker Nancy Pelosi, simulating a blockade. Beijing sees self-ruled Taiwan as a breakaway province to be reunited with the mainland. Most countries, including the US, do not recognise Taiwan as an independent state. Washington, however, opposes any attempt to take the island by force.
"There will not be full decoupling from China, but alternative supply chain strategies are increasingly being discussed in boardrooms," the chamber's position paper said.
However, schemes to secure chip supplies through friendly cross-border networks would take years to set up, Lei said. Furthermore, if they involve locking in a year or two's worth of inventory, she added, buyers would risk losing out on any chip innovation over that time.
"Taiwan and the world will be forced to have two supply chains, one US centred and one China centred," she said. Washington upped the stakes in August when US President Joe Biden signed into law bipartisan legislation to provide billions of dollars in government funding for semiconductor manufacturing in the US.
The US Chips and Science Act dangles nearly US$53 billion in subsidies to lure semiconductor manufacturers to the US, while barring subsidy recipients from expanding production in China beyond "legacy semiconductors" – defined as chips made with 28-nanometre process technology or older – for 10 years.
Europe must eventually "de-risk" by establishing its own semiconductor manufacturing sector, Mawston said, but that might only begin taking off 10 years from now. Sales of semiconductors made in Europe totalled US$4.46 billion in July, according to the European Semiconductor Industry Association. The value of chips made in Taiwan is expected to reach US$157.3 billion this year, industry association Semi Taiwan said last week.
"Europe wants to become less dependent on foreign countries for the chips that power their homes, vehicles, gadgets, industry, and government," Mawston said. "Chips are no longer just an economic good, they are also a political tool."
Source https://www.scmp.com/economy/global-economy/article/3193286/europe-eyes-new-non-china-supply-chains-taiwan-tensions