The Ministry of Industry and Trade named the key problems in the field of microelectronics. The key problems of the industry were considered a serious technological lag, dependence on foreign technologies and an acute shortage of personnel. Market participants and experts felt that now the industry needs emergency help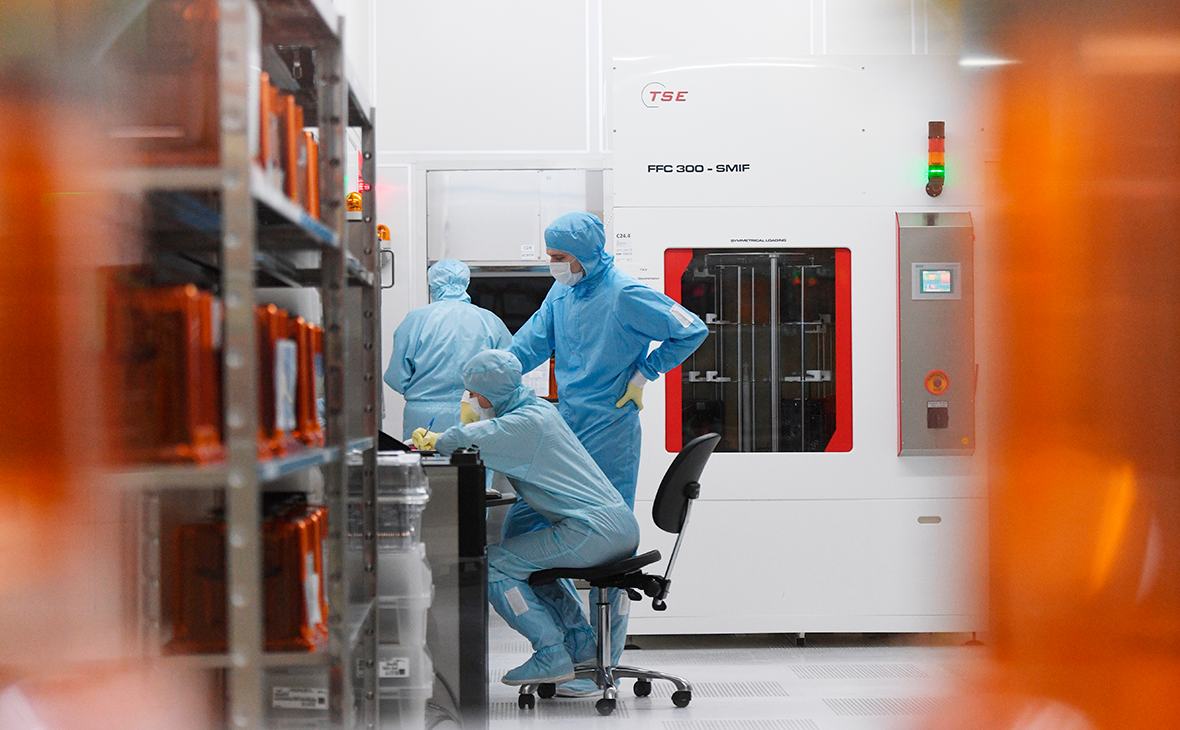 The Ministry of Industry and Trade has prepared an updated concept for the development of Russian microelectronics until 2030, naming the key problems of the industry and ways to solve them. Kommersant writes about the content of the project "Fundamentals of the state policy of Russia in the field of development of the electronic industry for the period up to 2030 and beyond."
The source of the publication in the government specified that this is a strategic document on the basis of which the further development of the industry will be built. Its development was supervised by Deputy Minister Vasily Shpak. The document is planned to be presented in October at the Microelectronics-2022 forum.
Among the acute problems of Russian microelectronics are listed:
technologies lagging behind the world level by 10–15 years;
difficulties with the development of technological processes below 180 nm;
lack of production capacity;
critical dependence of design and production processes on foreign technologies;
inability to provide the market with the necessary electronics;
low investment attractiveness;
high cost of production of components in Russia;
acute engineering staff shortage;
unfair competition from foreign electronics suppliers.
To solve these problems, the Ministry of Industry and Trade suggested that market participants coordinate research in the field of advanced technologies, increase capacities, create an electronic engineering industry and abandon foreign technologies in design. The authorities are ready to make it easier for producers to access grants, subsidies and soft loans. According to the Ministry of Industry and Trade, after 2030, Russian microelectronics will begin "expansion to international markets."
After the start of the Russian war in Ukraine, Western countries began to impose sanctions against Moscow, including the export of microelectronics and high-tech products. Such restrictions were introduced by the UK and the USA.
The American export regulator BIS has begun refusing to issue licenses to exporters to supply "sensitive" products to Russia for the defense, aerospace and shipbuilding industries. Restrictions on exports to Russia also apply to semiconductors manufactured in Asia using American equipment. In April, the EU also imposed an embargo on supplies to Russia of equipment that could contribute to the "improvement of the military and technological potential" of the country.
Russian President Vladimir Putin said in June that restrictions on microelectronics are one of the most difficult topics and one of the main areas of impact on the economy. According to him, the government has been trying to create a Russian microelectronics industry for several years.