Samsung Electronics Co., the world's largest memory chipmaker, is considering expanding outsourced chip production and building a new foundry plant, possibly in Europe, to reduce the risk of supply disruptions to its clients. The South Korean tech giant also plans to strengthen its custom-tailored memory business with its focus on automotive chips and system-on-chips (SoCs) as future growth drivers.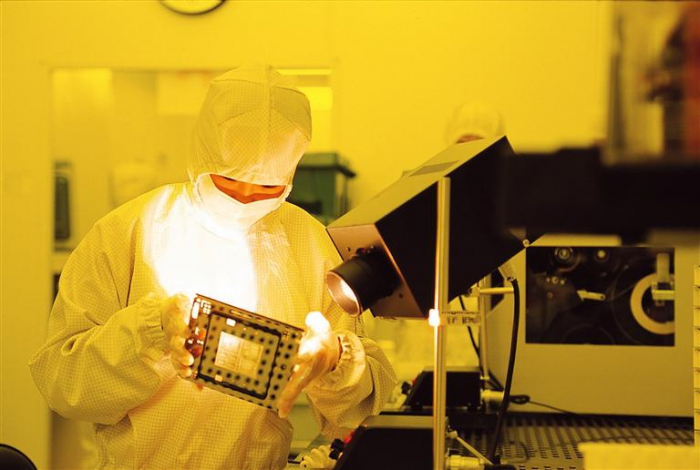 According to Samsung officials on Wednesday, the company is in the middle of hiring experienced workers in the memory, foundry and system LSI divisions to expand its major businesses.
Under the expansion scheme, Samsung plans to widen its contract chipmaking, or foundry, outsourcing to other companies for the production of non-memory chips. This will include system chips such as image sensors, as part of its "just-in-time" supply strategy.
Currently, Samsung's System LSI business entrusts the production of advanced chips, including the application processor (AP) for smartphones, to the company's in-house foundry division, while the production of general chips such as display driver integrated circuits (DDIC) and image sensors that can be made with a 14-nanometer process node is outsourced to United Microelectronics Corp. (UMC), a Taiwanese foundry company.
Samsung now hopes to add other Taiwanese chipmakers to the list of its foundry outsourcing companies, and candidates mentioned by industry sources include Vanguard International Semiconductor Corp. (VIS) and Powerchip Technology Corp.
NEW SAMSUNG FOUNDRY PLANT IN EUROPE?
Samsung has pursued a two-track foundry expansion strategy – diversifying its production outsourcing and increasing its own foundry capacity.
Industry watchers said Samsung will likely build its next foundry plant in a country in Europe as the European Union has actively sought to turn the region into the semiconductor manufacturing hub.
Samsung's bigger foundry rival Taiwan Semiconductor Manufacturing Co. (TSMC) has also strongly hinted at the possibility of building a foundry plant in Europe.
"For Samsung to strengthen its automotive chip foundry business, it needs to build a factory in Europe, where a number of automakers and parts makers are located," said Samsung Securities in a recent research note.
Samsung Electronics currently has contract chipmaking facilities in five locations around the world: Giheung, Hwaseong and Pyeongtaek in Korea; and Austin and Taylor, both in the US state of Texas.
While Samsung is the world's top memory chipmaker, it is a distant second in the contract manufacturing business with a low double-digit market share after TSMC, which controls more than half of the global foundry market.
Samsung officials said on Wednesday the company's memory business is working on increasing the production of chips tailored for data center operators as well as auto chips for carmakers.
With rapid technological advances in autonomous vehicles, demand for system chips for use in state-of-the-art driver assistance systems (ADAS) and infotainment systems is also rising, they said.
Kyung Kye-hyun, president of Samsung's device solution division, which is in charge of Samsung's entire semiconductor business, said the company is actively seeking M&A targets for non-organic growth.
"M&As are a good option for us to quickly grow our business. We're prioritizing companies for review," he said at a meeting with reporters last month.
Source https://www.kedglobal.com/