The memorandum of understanding (MOU) between the Industrial Technology Research Institute of Taiwan and the Slovak Academy of Science, along with the Slovak University of Technology in Bratislava, was announced by Slovak State Secretary of the Ministry of Economy, Peter Švec, during a press conference in Taipei. The MOU outlines a commitment to collaborate on semiconductor projects concerning research and development, indicating a desire for further cooperation in other sectors. The new agreement signed between Taiwan and Slovakia will serve as a stepping-stone towards semiconductor cooperation between the two nations.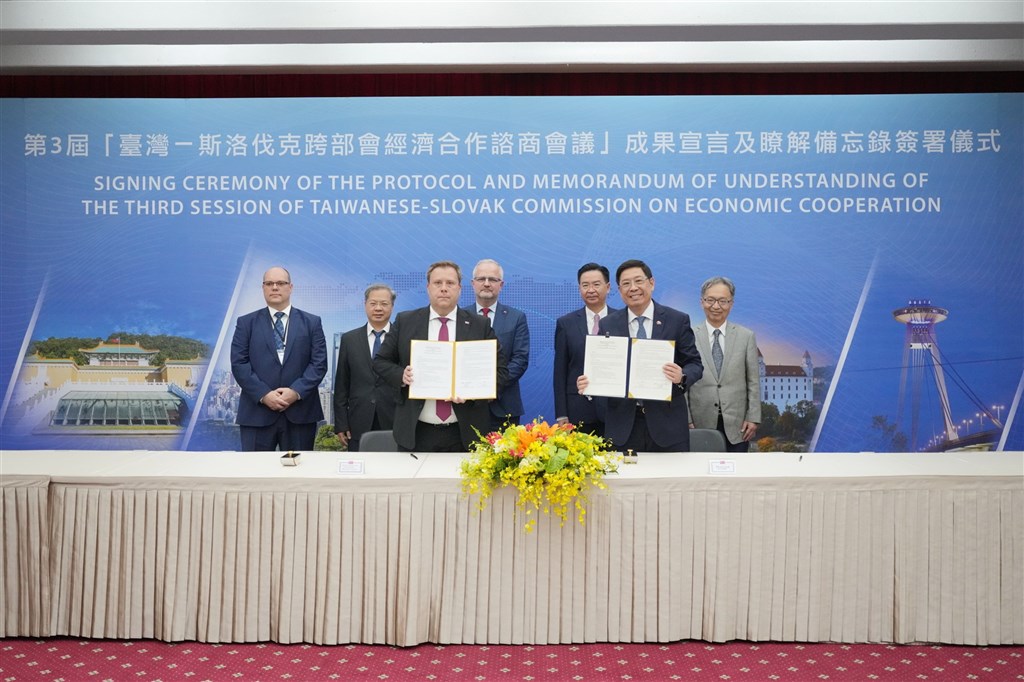 Švec stated that the agreement was "important" for Slovakia, as the country seeks to develop its semiconductor industry. The declaration will provide a foundation for future cooperation between Taiwan and Slovakia in the field of semiconductors, where both nations could potentially work on collaborative projects such as creating battery charging stations or e-mobility services.
In addition to this, Slovakia is also looking forward to cooperating with Taiwan in other areas, such as the provision of aid to war-torn Ukraine, as indicated by Švec. The Slovak delegation was mainly present in Taiwan for talks on improving bilateral economic cooperation, while eight other MOUs were signed during the visit, covering different sectors such as economics, science, and technology.
The agreement between Taiwan and Slovakia is expected to pave the way for future collaborations between the two nations, not only in semiconductors, but also in other sectors.