A new round of US export restrictions has cut off Chinese company YMTC from access to US-origin tools that can produce flash memory chips with more than 128 layers. At the same time, YMTC has already begun to mass-produce 3D NAND memory with 232 layers, ahead of some competitors. TrendForce experts believe that in 2024 YMTC may leave the 3D NAND market and will be forced to return to production of less advanced memory chips.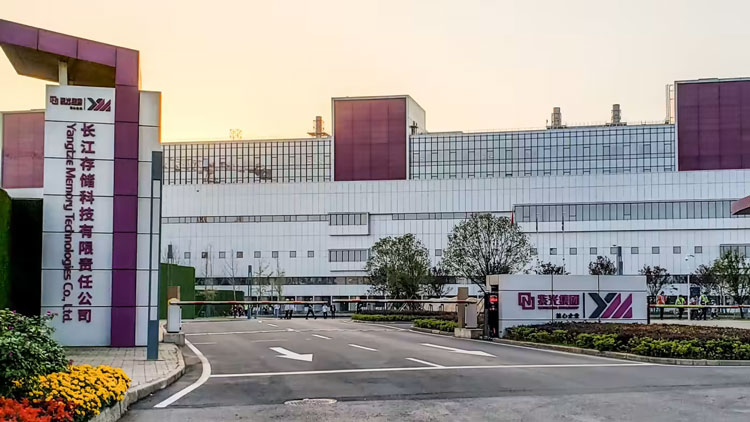 Analysts originally forecast YMTC's memory output to grow by 60% next year, but now the forecast says volumes should fall by 7% from this year. It is already obvious that foreign customers who until recently expected to start purchasing its products are starting to turn away from YMTC. At least, unofficial sources attribute such aspirations to Apple, which planned to equip its smartphones assembled in China at contractor enterprises with Chinese-made memory. Now the parties are forced to refuse cooperation, and sources indicate similar intentions to other Western electronics manufacturers. Most likely, in the near future, YMTC will have to limit itself to selling its products in the domestic market of China.
It would seem that there is nothing wrong with this, but the loss of access to advanced equipment and software of American origin, as well as technical support from Western partners will not lead to anything good for YMTC. By 2024, as TrendForce experts expect, other memory manufacturers will already master the production of 3D NAND chips with the number of layers from 200 to 300. YMTC will not be able to advance technologically and is unlikely to seriously increase its production capacity. The way out for the company could be the transition to a planar structure of memory chips and the release of products using simpler equipment.
While YMTC solid-state memory production are expected to decline by 7% next year, 3D NAND chip shipments in the global market as a whole will increase by only 20.2%, according to TrendForce representatives. Demand will begin to rise in the second half of next year, resulting in an increase in the average selling price of NAND memory in the third quarter. Memory purchases by customers will increase in the second quarter of next year.