The Japanese company Kyocera, engaged in the production of printers and other electronics as well as semiconductor products, intends to expand its production. According to the Nikkei Asian Review, the company will nearly double its capital expenditures over the next three years. Within three financial years, until March 2026, the company will spend about $9.78 billion on capital investments and research in the industry.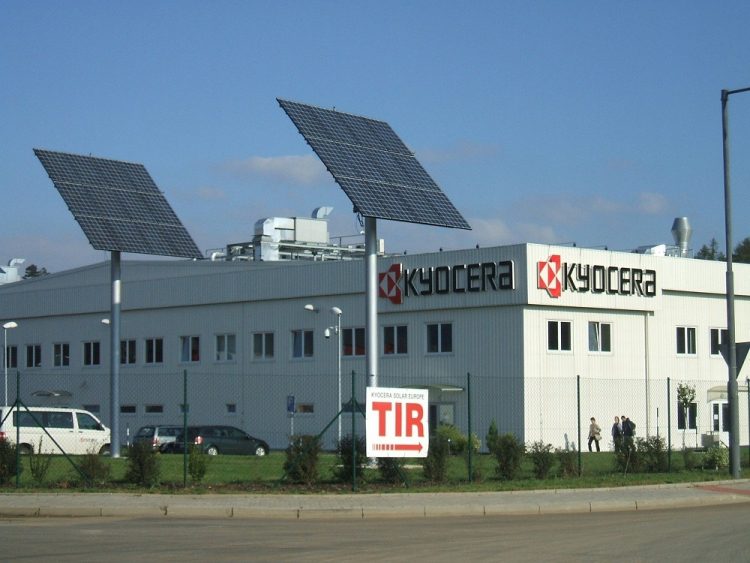 The Japanese electronics and semiconductor maker also intends to raise about $7.5 billion against its KDDI shares, according to the Nikkei. According to the publication, Kyocera intends to aggressively invest in various areas, including the production of ceramic components - the company expects the chip market to expand in the medium term.
Overall, the ratio of capital spending will double compared to the last three fiscal years, and R&D spending will increase by 60% compared to the same period. In the total amount of investments, the share is $6.78 billion and $3 billion, respectively.
The company intends to build a semiconductor packaging facility in Kagoshima Prefecture in southern Japan, the company is building the first "home" semiconductor factory for the first time in 20 years in Nagasaki. According to Kyocera President Hideo Tanimoto, the company plans to invest in "the production of ceramic components and semiconductor packaging", the new plant should be operational in 2026. The territory is conveniently located - nearby are the Sony factory and developed infrastructure. Meanwhile, in Vietnam, Kyocera is expanding factories producing MFPs and quartz components.
The company intends to take a loan from banks secured by shares, 15% of KDDI shares belong to Kyocera. They have never previously been provided as collateral for loans, but in the next fiscal year, starting in March 2023, the company will begin raising funds against collateral, most of the borrowing will take place in fiscal year 2025.