DOCK/ CHEMICALS is offering the full range of metalorganics for MOVPE: group-III, V and all dopants making DOCK/ the "one-stop-shop" for all your MO-needs. Furthermore you'll find precursors for II/VI deposition, 2D materials and all kind of ALD processes.

The periodic table at your fingertip – DOCK/CHEMICALS precursor solutions
In recent years 2D materials and ALD processes have gained tremendous interest. The number of material systems is constantly growing, hence the need for new precursors or molecules with enhanced deposition profiles. DOCK/CHEMICALS has become a forerunner in precursor development and precursor offering. At DOCK/CHEMICALS we see any new precursor development as a challenge we seek to master. Please get in touch for your DOCK/CHEMICALS experience – we make it happen.
Examples of our range: TMAl, Mo(CO)6, W(CO)6, DiPSe, DTBS, DADI, BTBMW

04.
Custom Synthesis
DOCK/CHEMCIALS enables novel precursors
Our DOCK/LAB is the optimal breeding ground for innovative precursor ideas. We start from theoretical considerations and create the novel molecule in our R&D facilities. Whether it is driven by market needs, a specific customer requirement or within a research collaboration, DOCK/LAB is always at your service for innovative molecule development or specific precursor purification.
Examples of our range: (Cp)3Sc, MeCpPtMe3
01.
Precursor Containers
Container options for precursor supply
Whether single connection ALD R&D ampoule or a dedicated bubbler style, DOCK/ offers the complete range of container solutions. We also have a number of standard cylinders available off the shelf. Customized cylinders or special solutions are available on request. All our containers can be adapted to your needs and can be equipped with various sensors to enhance the experience.
DOCK/AMPOULES
Many R&D deposition processes, such as ALD, require small precursor ampoules. DOCK/AMPs are the right solution for this application. DOCK/AMPs are available in various standard sizes (custom sizes are available on request):
DOCK/AMP.50
50 ml ampoule
DOCK/AMP.190
190 ml ampoule
DOCK/AMP.900
900 ml ampoule
All ampoules are available with high-temperature or pneumatic valve options.
DOCK/10-SERIES
The cylinders in the DOCK/10 series are designed for standard high-purity metalorganics. Ranging in volume from 150 ml to 56,000 ml, they are suitable for all group III, the majority of group V, dopant, ALD and CVD chemicals. The DOCK/10 series features a dual-valve configuration, while the DOCK/20 series comes with an additional cross-over valve for more efficient line purging. In series 50 setup, the cylinders are provided with a dual containment valve. Bubblers of this series have a flat bottom, and all types of cylinder are internally electropolished. All cylinders are also available with pneumatic control or in high-temperature configuration.
DOCK/HEATEXCHANGERS are available for selected dimensions of this series.
DOCK/100-SERIES
The DOCK/100 series is a higher quality containment specially designed for metalorganics available in EPIGRADETM purity. Not only are these bubblers electropolished, and to a higher standard, but uniquely, so is the final orbital weld, making this series the ultimate in bubbler manufacturing technology. In addition, it includes a 200-version purge valve configuration for all sizes. The DOCK/100 series starts with a 400 ml volume and goes all the way to 8,000 ml. All cylinders are also available with pneumatic control or in high-temperature configuration.
DOCK/HEATEXCHANGERS are available for selected sizes in this series.
DOCK/OEM containers
Many tools require dedicated containers designed to fit precisely into the tool's gas cabinet. DOCK/ is a qualified supplier of various OEM tools and is able to handle, service and offer special tool containers.
DOCK/custom solutions
In addition to our standard range, we offer special tool-related cylinders as well as custom builds (such as bubblers in higher-alloy steel or special sizes).
02.
Heat Exchanger
Enables larger cylinders in MOVPE
Due to space constraints in MOVPE deposition equipment, the size of chillers containing the bubblers is limited. This means that the typical size for on-board bubblers of MOVPE tools is limited to no more than around 4 l. DOCK/HEAT EXCHANGERS enable you to use bubblers of up to 20 l within MOVPE tools, thus improving the CoO (Cost of Ownership) and reducing bubbler exchange procedures.

03.
Sensors
Improve your process by built-in sensor solutions
Today, deposition processes sometimes run at extreme levels and require stable molecular evaporation rates from bubblers. Here, temperature, pressure or fill-level sensors can help to improve these processes and increase efficiency. Please get in touch with your DOCK/ representative to discuss available sensor options for your container.

04.
Bulk Distribution Systems
Advanced system technology to optimize your production processes
In collaboration with specialized equipment companies, DOCK/ can offer you an optimized and appropriate bulk distribution solution for any precursor molecule. Whether automatic liquid tool container refilling or central evaporation units, we can support any needs.
DOCK/Fleet Management
Fleet management, contract synthesis/purification and global support based on competence and experience
DOCK/CHEMICALS has 30 years' experience in handling high-purity precursors. This enables us to offer a wide range of specific precursor-related services.
Fleet Management (refurbishing, transfilling, dispatch) for customers and co-producers
The number of different style precursor containers circulating the globe is huge. DOCK/FLEET MANAGEMENT and DOCK/PRECURSOR SERVICES ensure efficient handling, refurbishment, filling and global shipment of these precursor containers. Not all chemical producers have a global footprint. DOCK/FLEET MANAGEMENT can fill this gap by offering local support in Europe from its base in Marburg/Germany.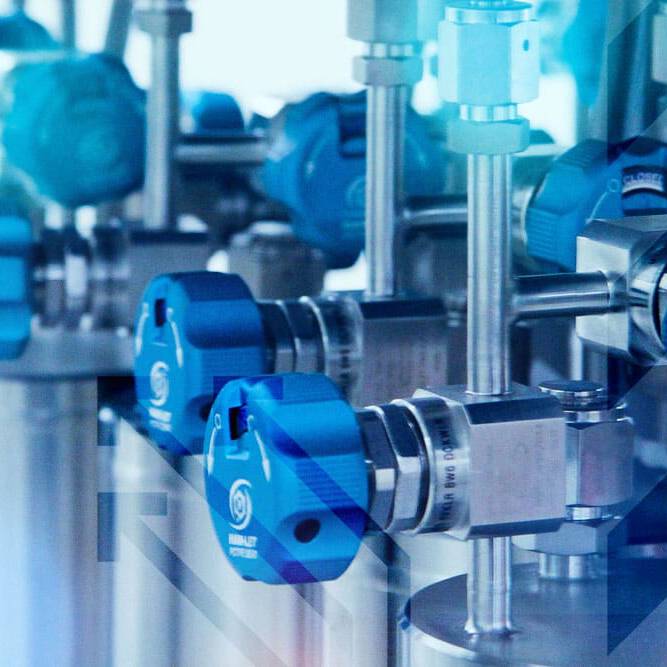 02.
DOCK/Precursor Services
Contract synthesis and purification of precursor molecules from small to pilot scale
Flexibility and fast response are the base of our actions. At our facilities, we develop synthesis routes and scaling processes to kg range at a quick rate. This dramatically shortens the time to market and boosts R&D efficiency. DOCK/PRECURSOR SERVICES is the choice for outsourcing development activities, being faster and more flexible in the initial stages of novel precursor development.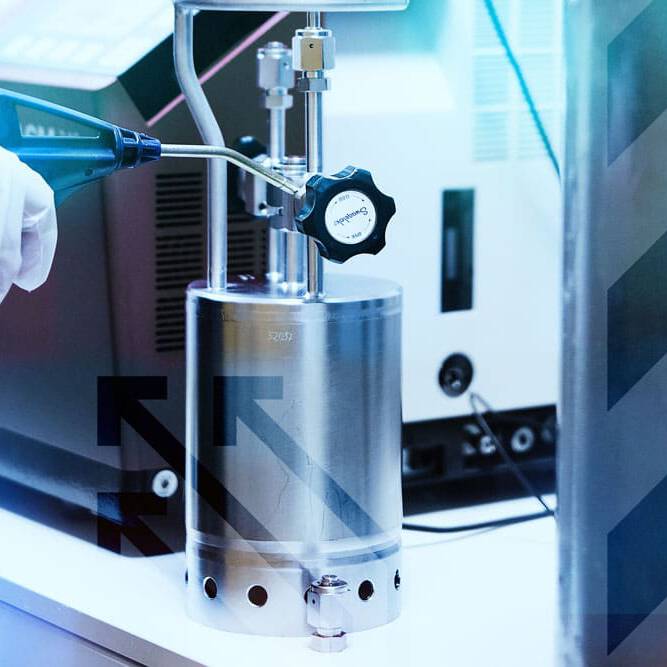 03.
DOCK/Global Support
Supporting our customers in their specific requirements
The individual demands of our customers are at the heart of all we do. Our services are based on your company's processes and requirements, and not the other way around. The same applies to the development of our products and services. DOCK/CHEMICALS stands for flexibility and effective solutions around high-performance chemicals for CVD applications. Reliable. On time. In budget.